Reporting and Analytics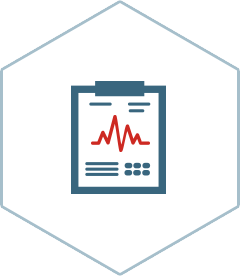 The Nebero Approach to Reporting and Analytics
Without question, network reporting and analytics are one of the most important components of any computer system. Through our intuitive reporting and innovative analytics module, we are able to offer you in-depth and relative information when it comes to specific network user behavior, content downloads, website usage trends, email downloads and other types of files that are being downloaded through your organizations network. By providing you with the most detailed informational reports available, this one-of-a-kind Nebero Systems product will ensure that you are aware of everything that is happening throughout your entire network. Generated on a daily basis, an extensive report outlining a variety of different records will be emailed to the network administrator so that it can be analyzed. In addition, depending on your organizations specific needs, customized reports can also be created in order to provide you with the exact network specific data that you need. Some of the other information that is included in our specialized reporting process includes:
Real-time (per second) user Internet usage
Customized MRTG graphs that outline each individual Internet connection
Different application and protocol bandwidth usage
Frequently accessed websites
Websites that need to be restricted
The Importance of Reporting and Analytics
Because it's extremely important to have a full understanding of specific network activity, we now offer you some of the best reporting options in the industry. Whether you need to know specific bandwidth usage data, staff network habits, blocked content that has tried to be accessed or Internet usage, Nebero Systems has you fully covered. Unlike our competition, there isn't one piece of network data that we can't provide you with. Because of this, and to provide you with the exact network data that you require, we will even generate personalized reports for your organization. Regardless of your organizational requirements, there isn't one piece of network related information that you shouldn't be aware of. In fact, this could be the main difference between complete network protection and having potential security threats entering your system. Simply by providing us with the specific type of information that you need to have analyzed, we will create a specialized report that will be sent via email every single day. Through our unique reporting and analytics component, your organization will be presented with certain bits of information that will amaze you. As an industry leader, we strive to exceed all of your expectation and provide you with any type of data that you need.