Solutions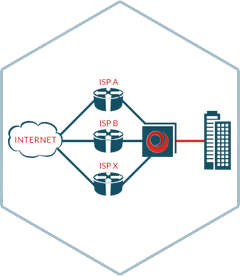 Combine Multiple Internet Connections
When it comes to setting up multiple Internet connections for any organization, Nebero Systems exceeds all industry standard. Through our bi-directional load balancing with failover, any server that is backed by Nebero can be made accessible through multiple Internet connections at one time. Because of this, your organization will receive unprecedented results when it comes to optimizing Internet connectivity usage and business output. With up to 16 different Internet Links available on the Nebero Systems network interface card, your network will never be disconnected from the Internet again. Since a primary Internet connection is defined as a group property, failovers for Internet connections are setup as a group property providing flexibility to any network administrator that is planning to optimize Internet resources.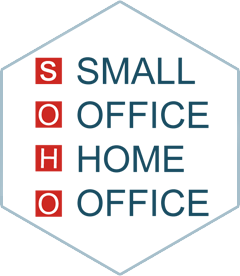 Nebero SOHO
There's no question that combining multiple solutions into a single box for a Small Office Home Office (SOHO) will undoubtedly help save on costs. To provide maximized protection, the Nebero Systems SOHO solution includes our UTM, bandwidth manager, IPPBX (business telephony), mail server, FTP server, gateway level anti-virus, web filter and anti-spam. Additionally, through single point management for multiple Nebero installations, deployment and management will be much easier.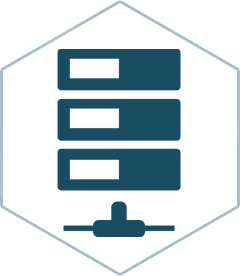 Nebero Cluster
The Nebero Cluster is utilized for certain enterprise class network deployments that experience more than 2,000 simultaneous users at one given time. With the Nebero Cluster, multiple installations are performed at various points in Layer 3 network with centralized authentication and management console in order to avoid single point failure. In addition, distributed environment deployments combined with High Availability (HA) will offer maximum uptime at all times.
check the diagram now.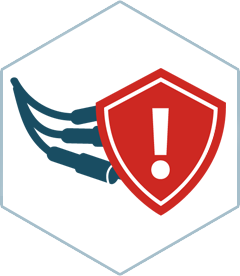 Data Leak Prevention
Our data leak prevention is accomplished by using deep packet inspections with the Nebero Intrusion Prevention System. In order for this solution to be effective, files with certain extensions or content types are prevented from ever leaving your network by using any protocol. The Nebero IPS module is also able to protect important files from entering or leaving your network by calculating an automatic MD5 checksum. By defining a list of important file names, content or MD5 checksums, data leakage can be continually prevented at all costs.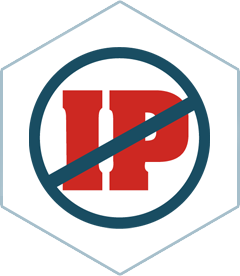 Dynamic DNS
Offering additional mobility at a lowered cots, our dynamic DNS solution assures that there isn't a need for fixed IP addresses to access your important office resources like CRM, DVR, ERP, accounting server or desktop from a remote location. Nebero provides your organization with a unique URL or name that resorts to a changing IP address on your DSL, 3G or 4G connections to ensure optimal protection.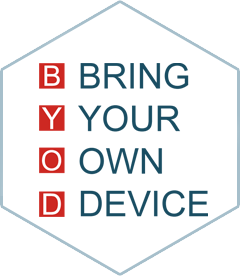 Bring Your Own Device
The Nebero bring-your-own-device solution is perfect for hotels, libraries, insurance companies, sales organizations and many other businesses. This particular solution instantly enables the Internet on certain devices once an automated verification has been performed over SMS or manual verification through a wireless or wired network. Nebero Systems controls and logs Internet access for devices that are connected to an internal network or from outside an office space via a secure VPN to safeguard organizational interests.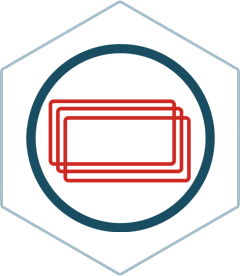 Virtualization
As a soft UTM, Nebero delivers a high security environment for private cloud setup over either a VMware or Zen environment. With main components like a web application firewall and an intrusion prevention system, the Nebero UTM software is able to protect enterprise applications like ERP, CRM, Email and database services from internal and external threats.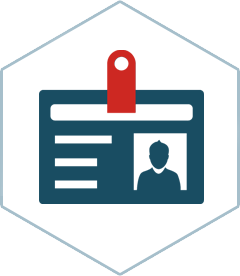 User Authentication
Nebero Systems is able to provide integration with active directory, LDAP, Email and SQL for a centralized account management system. Not only that, but further user authentication can be done through third party services like Facebook, Google and Microsoft.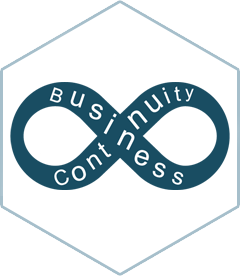 Disaster Recovery and BCP
Through our disaster recovery and BCP solution, network configurations and logs can either be backed up manually or scheduled at predefined intervals over a local FTP server. Specific configurations and logs can also be backed up through secure Cloud services that are offered as part of the solution. In addition, if a natural or manmade hardware failure or breakdown should occur, Nebero deployment can be restored on a new hardware within just 30 minutes.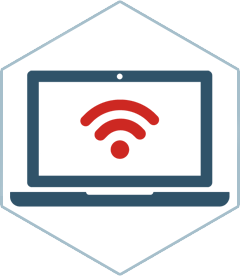 Nebero for Hotels
Catering to a variety of different businesses, Nebero Systems offers a tailor made product for the hospitality industry. With our API solution, your hotel will be able to interact directly with Property Management Software's (PMS) for a centralized Internet billing process. Additionally, when a guest connects to a hotels Wi-Fi, he is presented with a customized webpage that requests specific information in order to allow login access. This information verification process can either be set to automatic or manual depending on the preferences of the guest. A guest also has the ability to connect multiple devices with a single account per the specific rules and regulations set by the hotel. Nebero will also maintain Internet usage logs as per mandated government regulations.