Web Filtering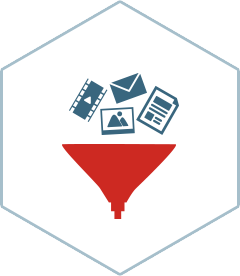 The Constant Need for an Effective Web Filter
There's no question that the need for an effective web filter is stronger than ever. With a wide range of potential security risks and unwanted spam, different organizations across the world have began transitioning to an intelligent and efficient web filter program. By utilizing an effective web filter program, system administrators will have the ability to prevent inappropriate, unwanted web content from accessing your organizations network. In addition, this particular software program will enforce designated user policies in order to facilitate company regulations. Some of the most common features that a web filter offers include:
Video controls
Network security and content filtering
Remote protection for all users
Program updates
In-depth reporting
The Revolutionary Nebero Web Filter
The specialized Nebero web filter utilizes well over 10 million different local databases that are organized into 50 separate categories. By having a variety of different accessible categories, our web filter is able to recognize just about every type of content on the web. Not stopping there, quite possibly the best part about our web filter program is that it can be completely personalized by the client. This is done by adding or removing specific websites from one of the provided category lists. In addition, all HTTPS websites can be completely blocked, similar to HTTP websites, by using our innovative SSL Bump methodology. This allows HTTP and HTTPS filters to be enabled for specified users and access to be denied depending on the organizational role of a user. Because of its unique capabilities, the Nebero web filter utilizes a specialized mechanism that identifies certain keywords through regular expression matching process that allows for optimal response handling of current and future websites. Through the specialized technologies contained in the Nebero Systems web filter, newly created hazardous websites can now be identified in order to be blocked from your organizations network. Additionally, our web filter has the ability to allow corporate wireless networks to prevent certain users from accessing specific applications like the Google Play Store and the Apple App Store. Even though there are a variety of different web filters available, there's no question that our innovative software provides many advantages that other providers don't.
Benefits of a Nebero
Coming fully compatible with the Nebero Next Generation Firewall and Unified Threat Management system, our web filter prevents access to a wide range of harmful phishing websites, malware, pharming attacks and any other unwanted content that could allow network threats and risks. In addition, the Nebero web filter provides several different important network benefits that include:
Complete content and web filtering
A decreased privacy concern and response time
Detailed organization-specific web filtering
Integrated with IPS, Anti-Spyware and Anti-Virus packages
Reduces both intentional and accidental bypass by stopping dangerous websites from being populated in website search results
Stops the abuse of encrypted processes to perform unauthorized data transfers and malware attacks
Maintains organizational legal liability
Stops data from being leaked
An extensive report of filters and block content and websites