Secure VPN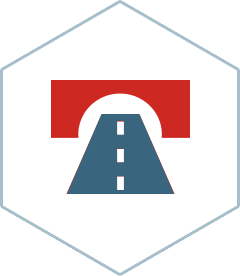 Why Your Organization Must Have a Secure Virtual Private Network
Because there has been a drastic rise in mobility and remote office locations throughout the business world, certain secure VPN requirements have never been more necessary. With the increased mobility over the past decade, various platforms and locations remote connectivity has become extremely crucial in order for a network to have its security optimized. In addition, certain Virtual Private Network technological advances have been developed so that they can provide the necessary network protection. Not stopping there, a large number of companies have began upgrading and improving the abilities of remote connectivity to more innovative secure VPN programs from a conventional IPSec VPN. Whether you are using a DSL connection, Leased Line, VSAT or Fiber Optic network: the need for connectivity between multiple locations, user access to enterprise wide applications and business telephony with QoS has never been stronger. Through these more comprehensive, complex secure VPN advancements, organizational network connections can now be accessed at almost any possible location that you can think of.
Our State-Of-The-Art Secure VPN
Through extensive research and testing, the Nebero Systems Secure VPN has been created as one of the most advanced modules ever developed. Through our one of a kind Virtual Private Network, we have developed data paths that are encrypted from different company branch locations that operate on the same network. Because of these new technologies, different offices across the globe now have the ability to connect any environment, network or application all at the same time. By providing unique access privileges, your organization is now offered maximized protection and a cost-effective approach to business security. With our elite, secure VPN, your companies network will have the option of using a location-to-location VPN, worldwide client-to-business locations or IPSEC. The connection options are not just limited to these choices either. The Nebero Systems VPN can support just about any system or connection option imaginable. Not stopping there, the different devices that your organization can use with our secure VPN include:
Mobile Devices
Laptops
Desktops
Tablets
Whether you are using the same variants (Lite Basic, Standard, Premium or Enterprise) of Nebero or different one's at multiple locations, our secure VPN solution can be configured in such a manner that seamless secure connectivity is established between locations that utilize user access policy control.
Nebero Systems Secure VPN Purpose
Continually striving to give your company an effective and efficient way to use your secure VPN, we have been able to develop an innovative approach to protecting your network. The best part is, through our new, innovative module, Nebero Systems is able to grant you complete authority over every security program that is provided to you. Possessing easy to use procedures and controls, each one of your VPN protection resolutions are now maintained in one centralized location that is extremely easy to access. In addition, after investing a lot of time and money into our new program, the Nebero Systems secure VPN has made it possible to streamline our whole interface procedure. By doing this, we have given your organization the capability to make fast updates when it comes to changing a specific policy or setting.