UTM Firewall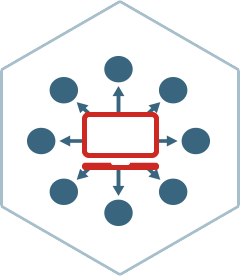 The Diverse UTM Firewall
When it comes to a UTM firewall, your organization is able to receive multi-dimensional protection at all times. Incorporating multiple protective measures into a single package, a firewall UTM utilizes a network based application firewall, next generation firewall, intrusion prevention and detection system, web filter, gateway anti-virus and anti-spam solutions, bandwidth management, multiple Internet connection support and reporting and analytics of Internet usage. Through a UTM firewall, virtually all levels of security are covered to ensure that your organization is protected against harmful network intrusions, spyware, viruses, Trojans and other malicious threats. Unlike other firewall's, this specific option offers multi-dimensional protection instead of just protecting individual network components.
A Firewall UTM and Nebero Systems
Providing you with a diverse range of network protection options, Nebero Systems is proud to bring you our state-of-the-art UTM firewall. By combining various security solutions and crucial protective software's, your organization will continually be protected against a wide range of internal and external threats. With specific options available like bandwidth management and reporting and analytics of Internet usage patterns and threat prevention, we have developed a world-class UTM firewall solution that is able to help manage your network at several different levels. Unlike the competition, we have incorporated our elite line of products into one, specialized UTM firewall. For any organization that requires maximized protection at all times, through one unique solution, the Nebero Systems firewall UTM is the definitely the answer that you've been looking for. After performing extensive research and investing a lot of resources into our firewall solution, we guarantee that all of your expectations will not only be met, but they will also be exceeded.
The Firewall UTM Benefits
Like all firewalls, a UTM firewall offers a wide range of unique benefits. Depending on the size of your organization and its specific needs, this specialized firewall is essential to ensure that all of your important business data and information is continually protected. Some of the most important Unified Threat Management benefits include:
Multi-dimensional protection at various levels.
Maximized protection against harmful Internet based intrusions.
Access to a variety of different network security solutions.
Gateway Internet and UTM level protection.